April 8th, 2011 by Soraya Mcnally
today, i thought that i'd have some quiet time because i'm a bit sick (ughhh).  i thought that after a brief meeting with a client at a coffee shop i would sip, sit, and people watch.  in addition to sitting, sipping, and watching, i ended up meeting three very interesting people.  the first was matt (treehouse HD), the second was joe (partida benefits & insurance), and the third was jose (jp investments).  so what's so interesting about these gentlemen you ask?…their charisma!  i find that when i'm tired (even sometimes if it's because i'm sick) the pick-me-up i need is not a hot cup of oh-so-delicious-chocolate-y mocha cappuccino, but a dose of charisma delivered by wonderful outgoing personalities such as these great gentlemen.
---
April 4th, 2011 by Malaya
Everyone (including myself) is lucky that I am not the creative mind of Design in Bloom.  I would have been so lost without my sister, actually both my sisters.  They did an amazing job materializing the ideas in my head.
The ideas I gave my sister were pretty vague.  I was able to tell her that our ceremony was at the Cathedral Basilica of St. Joseph in San Jose and our reception was at the San Jose Museum of Art.  Our guys wore gray suits, and our girls wore three different colors ranging from eggplant to raspberry.  Here were our vague requests for our wedding flowers; "Can Dave's boutonniere be unique with a personal touch?", "Can my bouquet be mostly white with gray accents to match my belt?", "Can the bridesmaids' bouquets be mixed colors like their dresses?", and "We want a floral sculpture for the museum, you're the artist, what do you want to make?"
Here are the designs Design in Bloom came up with.
---
April 3rd, 2011 by Soraya Mcnally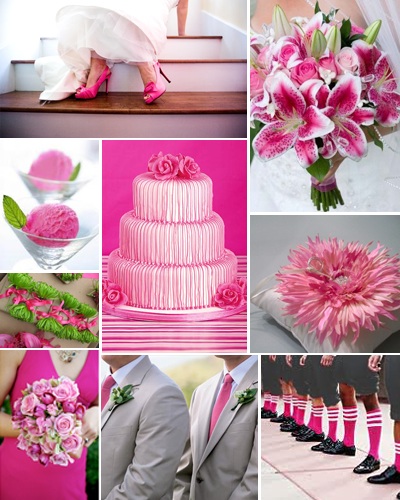 dianna and venz picked a great color for summer, sassy and cool just like them. they are so much fun it's a blast working with them and i know their guests will have an even bigger blast at the wedding festivities!
---
March 13th, 2011 by Soraya Mcnally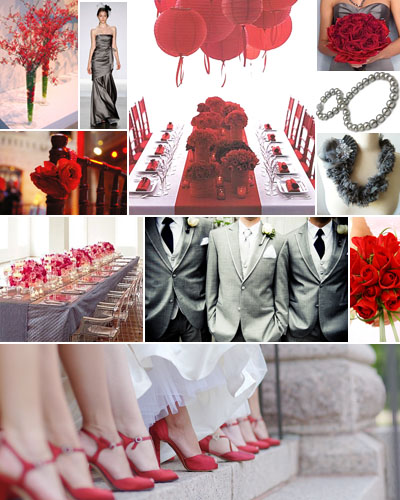 just like how most of our weddings start, last month we got a consultation request. the prospective client wrote that they found us through yelp. so far, nothing out of the ordinary. but then when we got together for our consultation, the bride looked so familiar, it was hard to not stare at her. it has been years and she still has the same beautiful flawless skin and smile, hi again christine! she was so cute, during our consultation she said that her and her fiance jack are not very romantic, but when she shared their engagement story, … well it was so sweet. while on a vacation, they invited their family and friends over to dinner and post feast, jack stood up to thank everyone for coming and asked christine to marry him. congratulations christine!
---
March 5th, 2011 by Soraya Mcnally
ok, so i get a phone call from diana, who had gotten engaged last year to venz. she announces to me "we have a wedding date…".  and i think yeah, that's BIG!  she continues, "…june 25th!". and i respond "awesome, congratulations!" then i quickly grasp that she means this year – in a scant 4 months. at first i'm a bit nervous for them and then i soon realize if there is any couple that can whip up a wedding in 4 months it's de & venz!
---